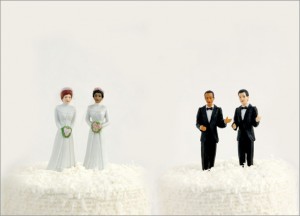 Our clients were a same sex partner couple from Australia.
Susan was a Forex trader working for a boutique trading concern in Sydney and her Life Partner, Judith, owned and operated a small graphics design firm.
Susan was a senor executive in her employer's organisation and had been tasked with relocating to Hong Kong to establish a new satellite operation in the HKSAR. Judith was planning to accompany Susan for the duration of her relocation which was scheduled to last 3 years.
There were three immigration challenges associated with this particular project:
1 – The business was to be newly established, meaning that the Hong Kong Immigration Department ("HKID") would have to understand the bona fides of the business from scratch as the sponsor-employer had no previous immigration profile.
2 – The business would be subject to strict SFC licensing conditions which would impact on the timing and availability of visa permissions for Susan.
3 – As non-traditional family, Judith would not be allowed a dependent visa which meant that special focus would have to be placed on the nature of the Life Partnership which Judith and Susan enjoyed to enable a prolonged visitor visa for Judith to accompany Susan during her secondment to Hong Kong.
This necessitated three considerable sets of documentation challenges.
We had to closely coordinate with the blue chip law firm instructed to attend to the corporate establishment and SFC licensing applications, thereby ensuring the new Hong Kong business as employer-sponsor would be able to pass muster with the HKID.
We worked directly with Susan in gathering together the requisite information on her current employer in Australia, for, as an inter-company transferee moving to a newly established business in the HKSAR, the Immigration Department would look closely at the bona fides of the Australian parent operation and take comfort from that profile to be satisfied that, indeed, the newly established business in Hong Kong would essentially be of the same ilk and calibre.
We also worked directly with Judith who managed the exercise of compiling the documentation substantiating the profoundly committed, loving nature of her relationship with Susan AND the fact that her business in Australia would carry on during their stay together in Hong Kong providing an independent means for Judith to contribute to the cost of their joint lives even though Susan would be serving the role of financial guarantor and sponsor for Judith's residence here.
Given the relatively sophisticated nature of the situation and the very personal, professional qualities of Susan and Judith themselves, the exercise of gathering the documentation was quite straightforward. However, three point to note can be made:
A- The successful SFC licensing of both Susan and the new company in Hong Kong was a necessary pre-condition for visa approval ultimately.
This means that the processes leading to these licenses had to commence BEFORE the application was submitted and expectations set that visas would be granted AFTER the consents had been finalised. It is unreasonable to expect the HKID to authorise employment for unlicensed businesses.
B – There was a chicken and egg type quality to this situation as the SFC license could only be granted to a person with requisite Hong Kong immigration permissions and visas could only be granted where SFC licensing was in place.
Careful timing and coordination of the application paperwork and interactions with the HKID ensured that this conundrum was ultimately overcome.
C – As it happened Judith and Susan each owned their own homes in Australia, although they had lived together in one of them for several years.
Consequently, they were unable to show to the HKID joint property ownership or a residential tenancy in both of their names.
However, they had appointed each other as the sole beneficiaries in their mutual wills some time previously and this fact, together with an array of other documentation which spoke to their obvious current cohabitation, family support for their relationship and Australia tax returns each indicating the other as in receipt of certain family tax benefits, served to overcome this lacuna in their paperwork.
Needless to say, both cases were approved, Susan got her employment visa and Judith her prolonged visitor visa.
More Stuff to Help You Along
Is it better to apply for an employment visa before or after you arrive in Hong Kong?
I have an employment visa and I want to bring my girlfriend to Hong Kong – options please?
The Visa Geeza on RTHK Radio 3
10 Must Have resources for a same sex partner visa application
Understanding the procedure for a same sex partner visa application